Saint Jude's Day, An "Act of God"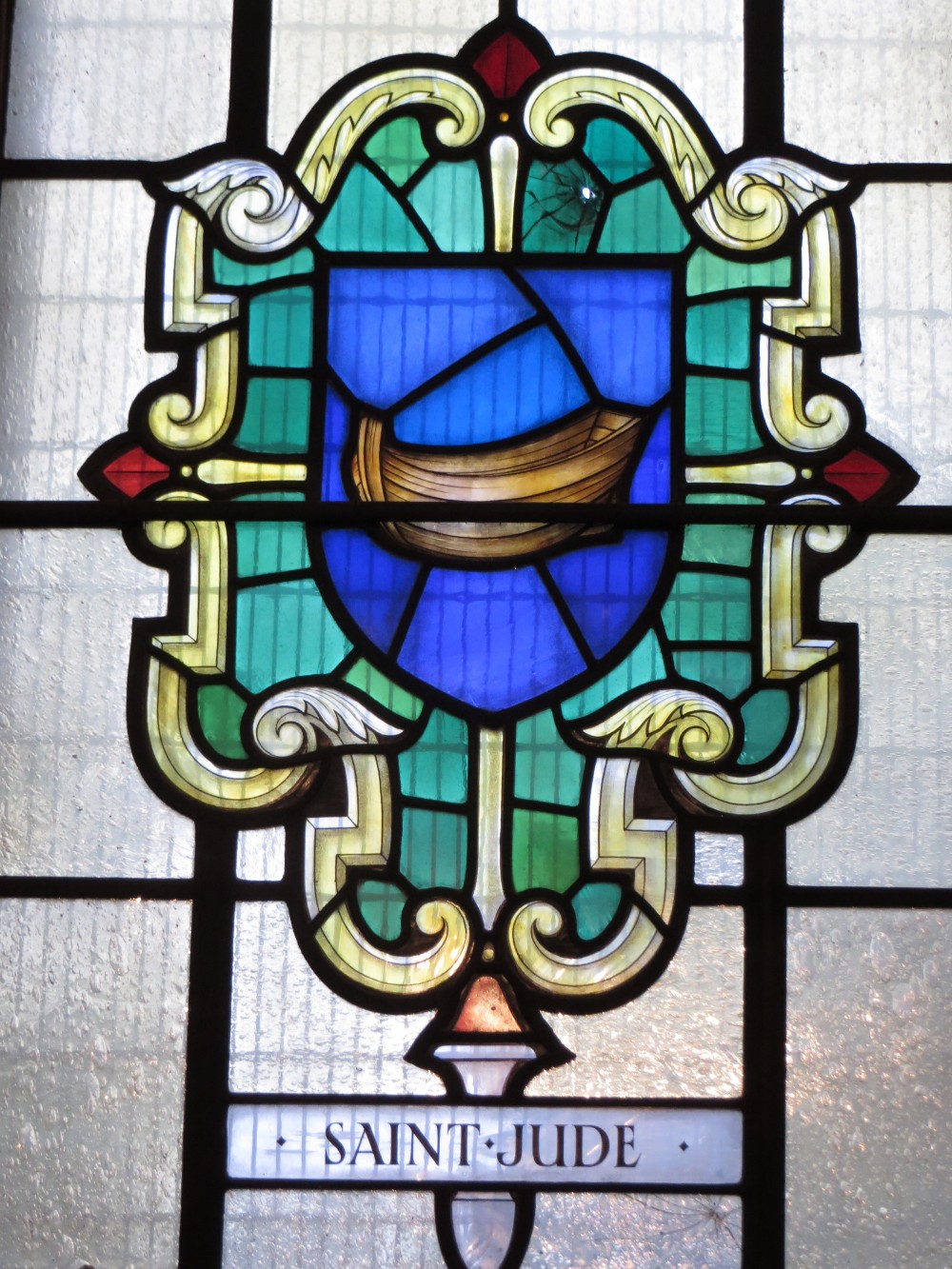 While the preacher's parish was still turning in its sleep, Jude was whipping up a storm: scudding tiles, skyborne scaffolding, falling chimneys, up-ended rubbish bins, bird tables taking flight and a rude awakening for Aaron and his family on the top floor of Laindon House on the Stamford Hill Estate.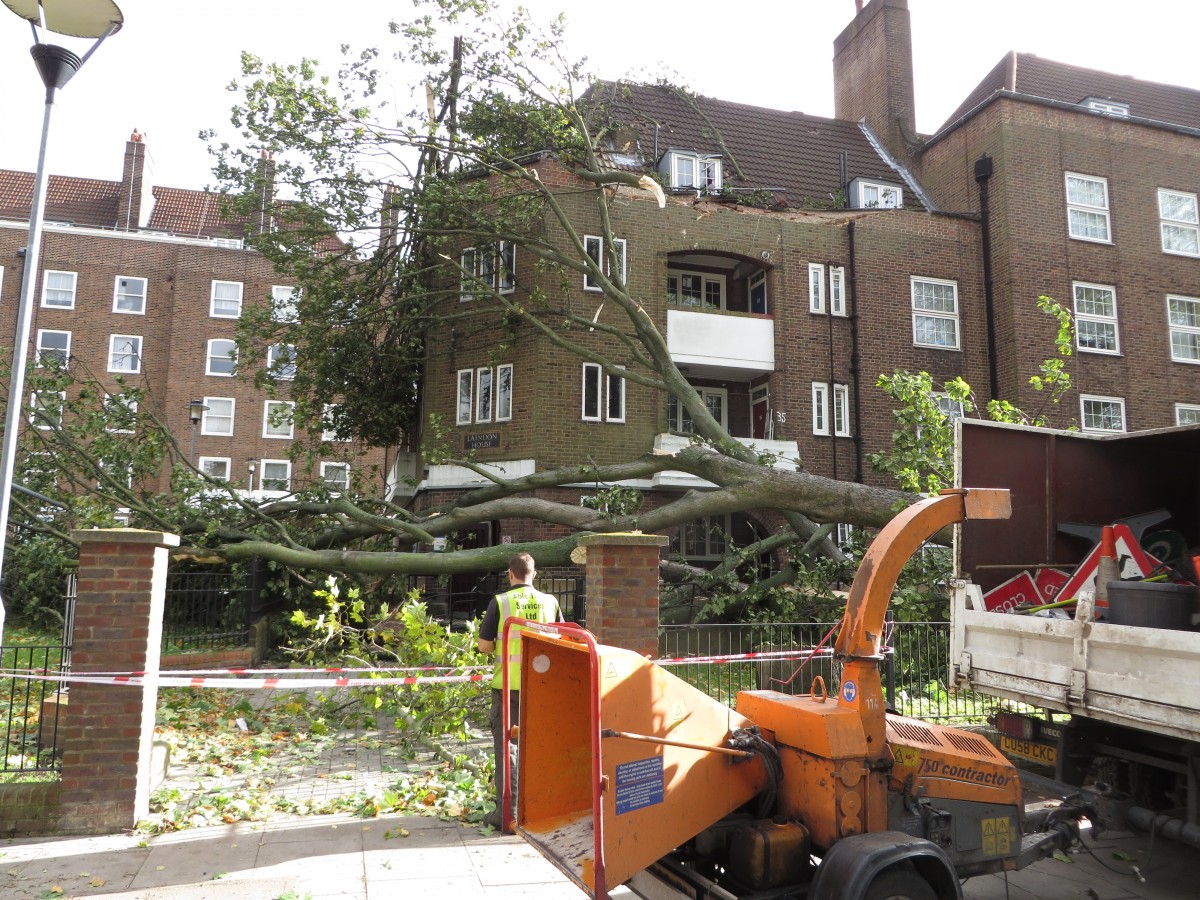 Just before half past six a London plane tree smashed through the roof of his flat: "I was woken up by the sound of the wind and then I heard a great thud and I literally saw the tree breaking through the balcony wall. It fell diagonal, just missing the bedroom. If it fell straight I would be dead. Just as well it fell diagonal."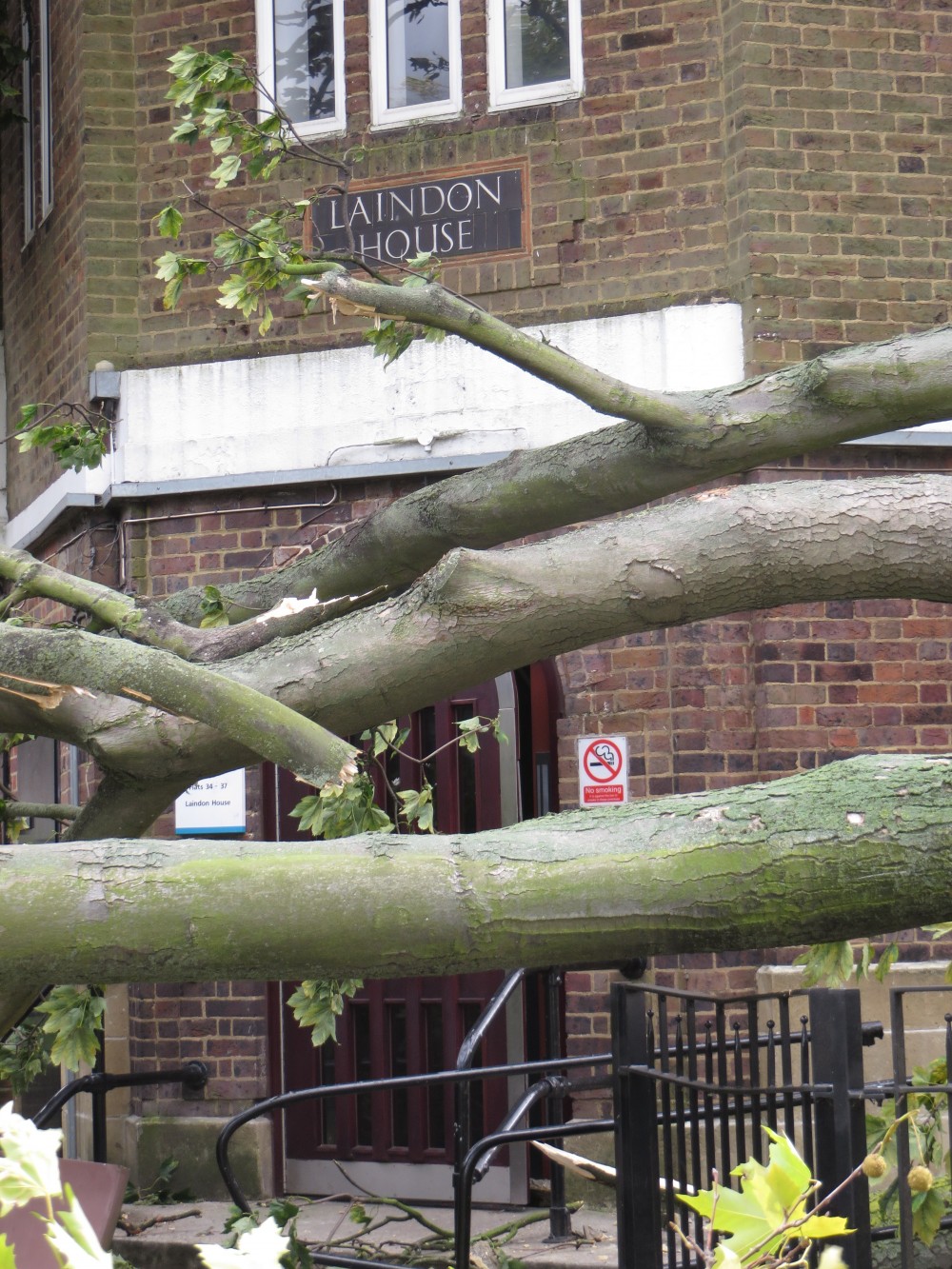 Gurpal, who lives with his family on the ground floor flat in Laindon House,  is similarly philosophical:   "Normally this is the exact time I am leaving home to get to school, where I work as a classroom assistant. Because it's half term I was still indoors. We were sleeping inside when the tree fell.  It's just as well because the tree knocked the chimney off of the roof. It fell across the entrance to my front yard. If it had been a school day I could be dead."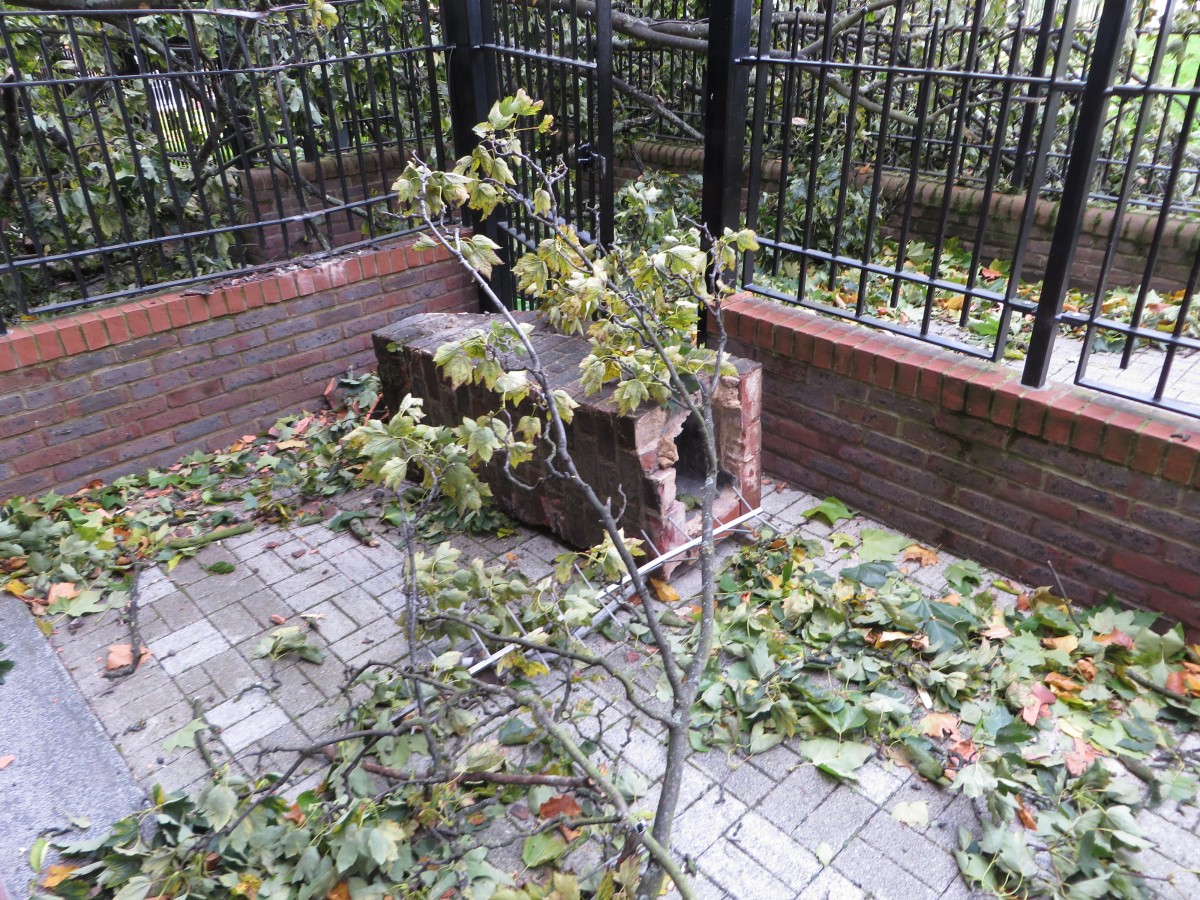 Russell, also in a ground floor flat, slept right through, however. He was only woken up by the Hackney Preacher appearing at the window, with his finger in his bible, and the Gazette Reporter, with her pen and pad: "I had a bit of a late night last night. Didn't hear a thing. What time is it? What's going on?"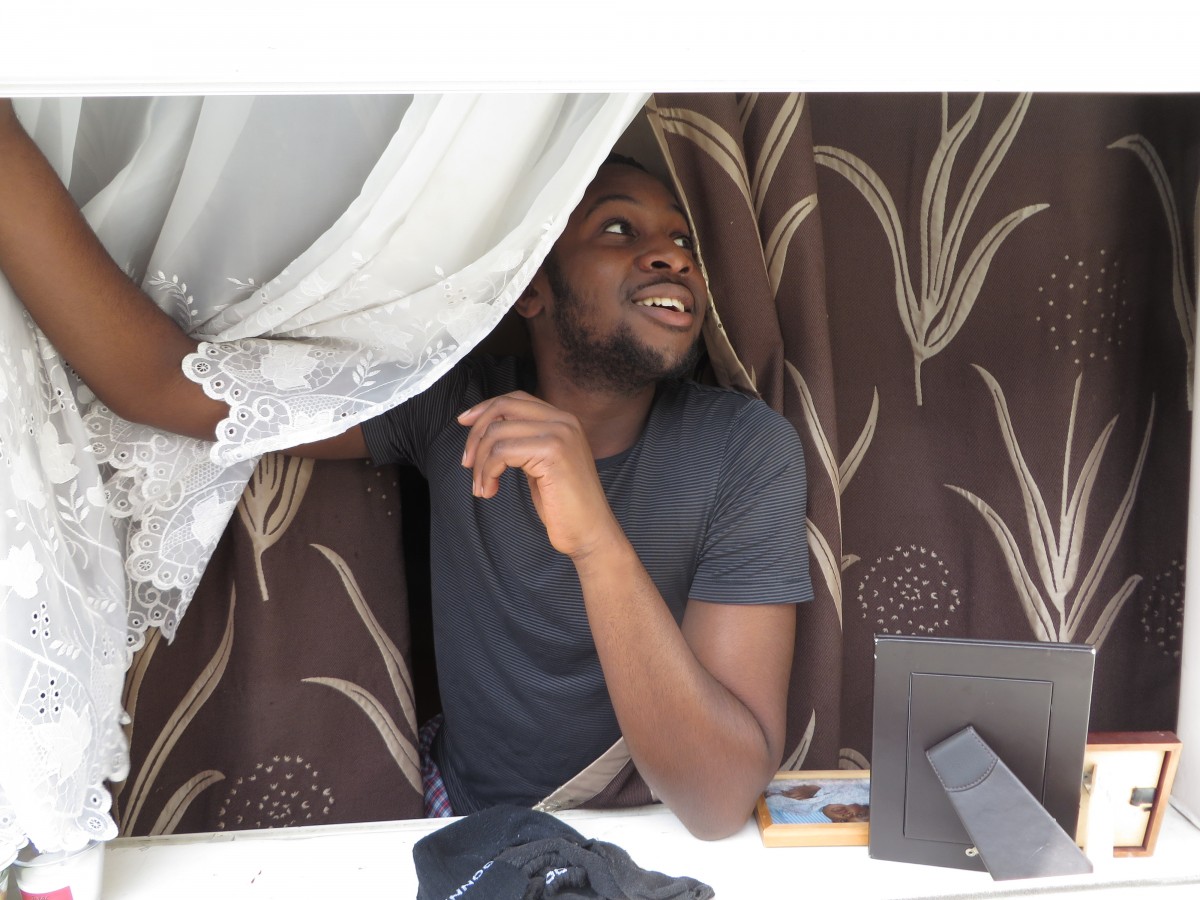 But London Butcher John Mowcoomber is not having it. He saw it coming.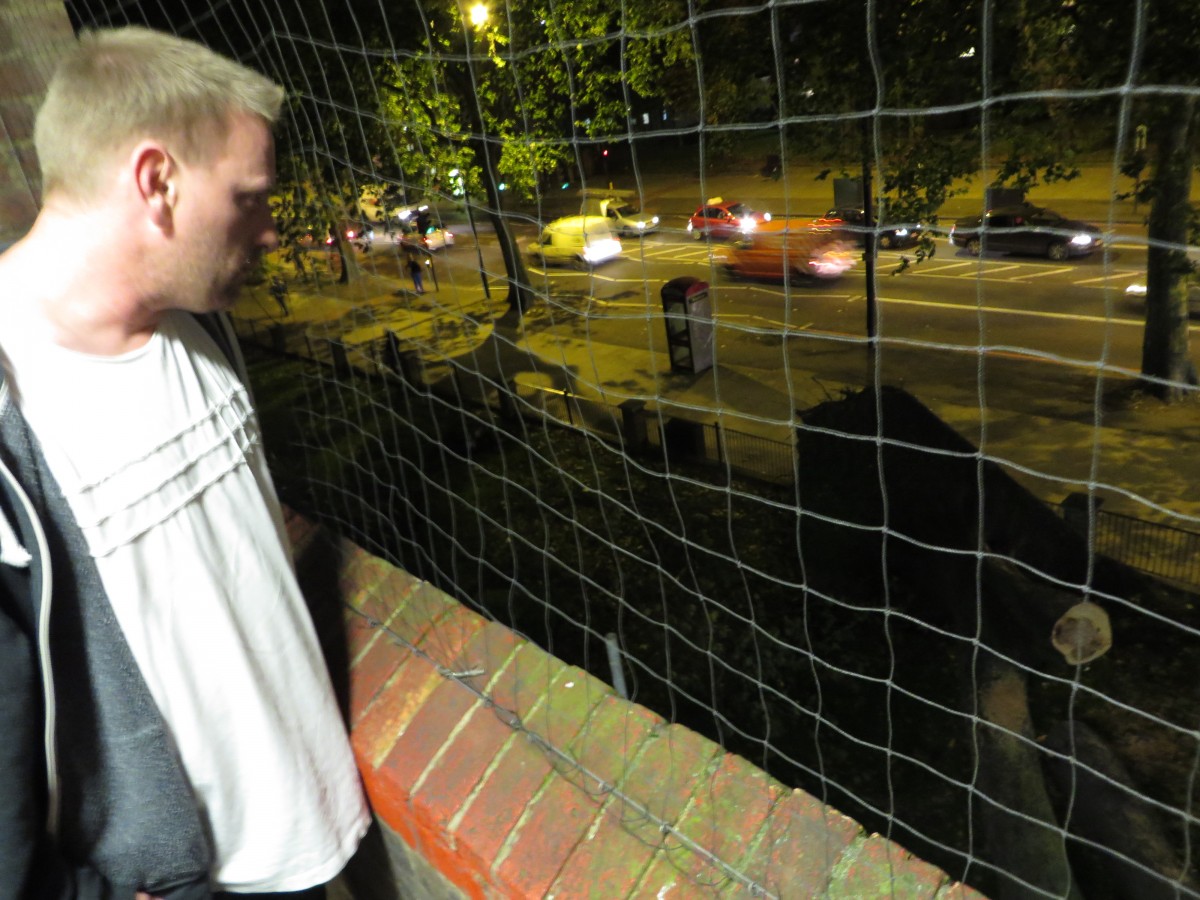 "I told Southern Homes [the Housing Association that manages Stamford Hill Estate] that the tree was dead two years ago. I told the estate manager.  I told him it would fall over like the other one that fell over and smashed into the railing. That happened two years ago. They took no notice. And now they have half a million quid's worth of damage to deal with.
This isn't an Act of God, no disrespect to you, Preacher Man. It's a dereliction of duty. It's a scandal that they didn't take action to deal with this. You can see the tree has absolutely no roots."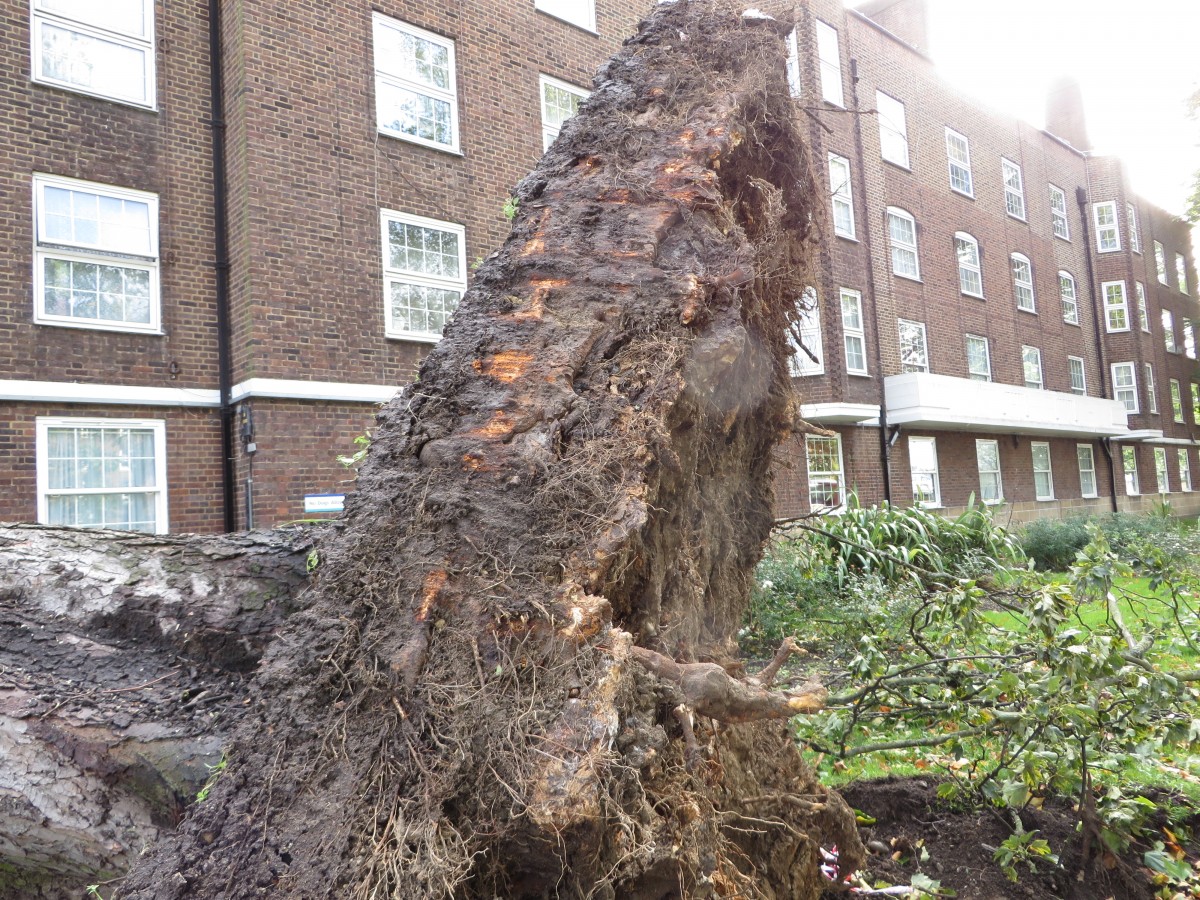 As it says in the Book of Proverbs, "Wiser the man who secures his broken window while the sun shines than he who falls beneath it when the winds rage, lest the people scoff and sue for compensation."  Or something like that.