About the Preacher
William Taylor is a Church of England clergyman in the London Borough of Hackney and the first Labour councillor in the City of London
After studying English at Oxford, William trained for ordination at Westcott House and King's College in Cambridge.  He has also done some research at Princeton Theological Seminary in the US, where he helped to develop Scriptural Reasoning, a practice of sacred text study between Christians, Muslims and Jews.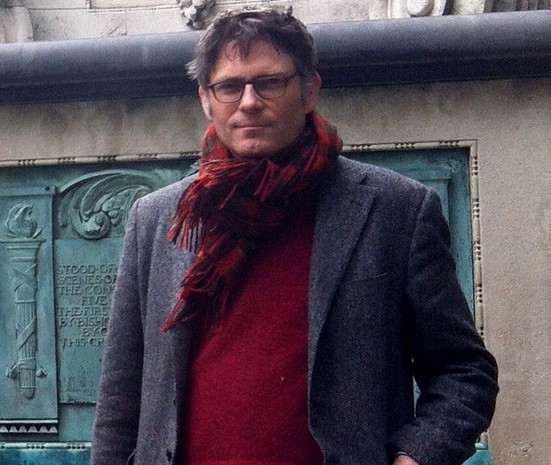 He likes playing his accordion on the roof of his church where he can look across the housing estates of Hackney towards the towers of the financial City and sing his melancholy songs of exile and lament.
He is married to the photographer Kristin Perers and he has a daughter and two step-sons.
About this Website
What happens when I climb down from the pulpit?
This: I see the gap between the rich and the poor, for sure, and between the lucky and the luckless. I see how these gaps are avoidable but also sometimes inevitable – painful, poignant, funny even.
Then I wonder: If we are not able fully to mend it, can we at least mind the gap? Can we tend it?
And then I see this: how a gap may be a wound and how this wound may also be a living thing and sometimes a tender thing too.
And then I look up and ask myself: could the inner life of capitalism actually be regenerated by the experience of  such tenderness?
By strangers entering into relationship with one another and with the earth, entangled within the workings of the Market, within the structures of the State?
Some call this civil society or the third or voluntary sector. I call it the Commons. On this website I'm trying to describe what it looks like and how we can inhabit it; right here, right now.