Jacob Dresner, Toyshop Owner on Oldhill Street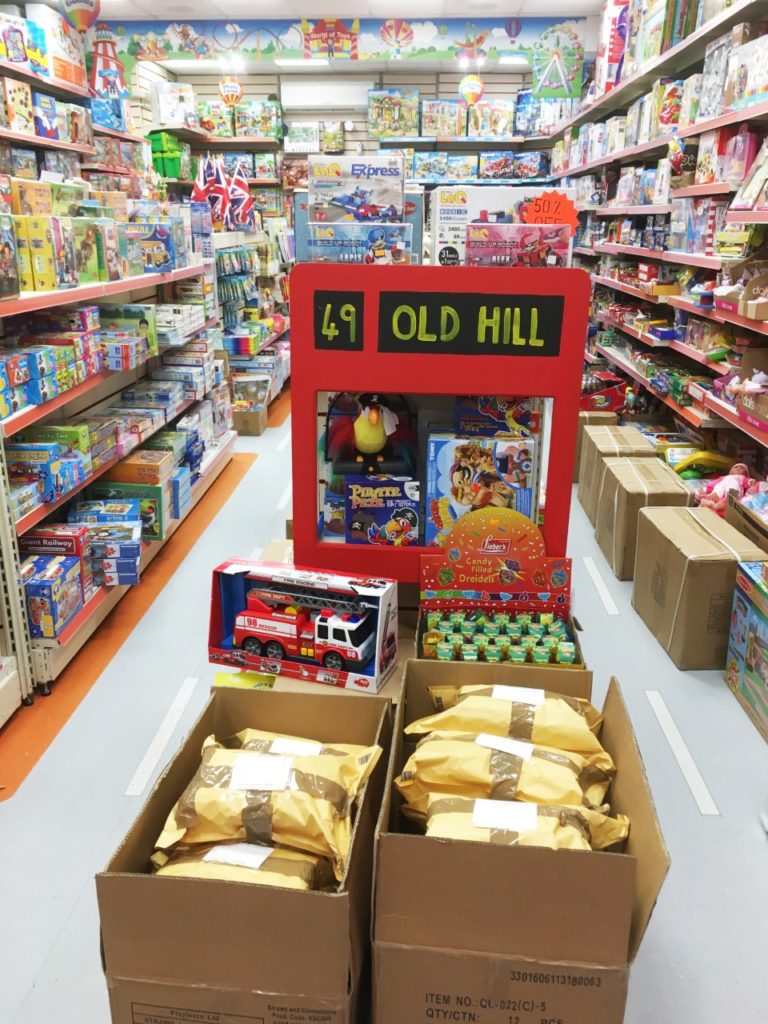 By day Jacob is selling toys to the local Jewish community as it prepares for Chanukah. By night he stays up late packing up parcels for his online Christmas sales. Like a vicar, this is his "busy season".
Although World of Toys at 49 Oldhill Street has recently had a bit of a makeover, there has been a toyshop here for over 20 years. Some of the children for whom he supplied toys as babies are now coming to him for toys for their own children. This makes him happy. It also makes him money.
He runs a traditional outfit, Jacob tells me. He's not into electronic gadgets, though he keeps his eyes open for any potential craze. The one thing about a craze, however, is that you can never predict what it's going to be.
He got a big boost in the early days from the yo-yo craze, a retro toy even in the late 1990s. The yo-yo got him through a difficult patch when he was finding his feet with the business. Thank Hashem for yo-yos, he says. Thank God for "mimetic desire", I think.
Although his on-line sales in recent years have increased through Amazon, his overall turnover as a business has not really increased – online sales have dented his face to face trade. It's clear the margins with Amazon are small after the platform takes 15% from each sale. And where Amazon is able to sell the product directly it takes the entire profit, making it altogether harder for a smaller outlet like his to break through and make a living.
The 8 days of Chanukah recall the unlikely victory of the Maccabean rebellion over the might of the Greek army when the Temple is saved and a single phial of pure oil, miraculously replenished each day, lasts for each of the 8 days as the candles of the Menorah are kept alight. It's a story of surprising abundance in the face of brutal indifference.
This biblical story is a good one for small businesses everywhere as they struggle to maintain their market share against the mighty Amazon. So check out 49 Oldhill Street for all your Chanukah and Christmas requirements and support Jacob both in and out of season.