The Boss of Bethnal Green by Julian Woodford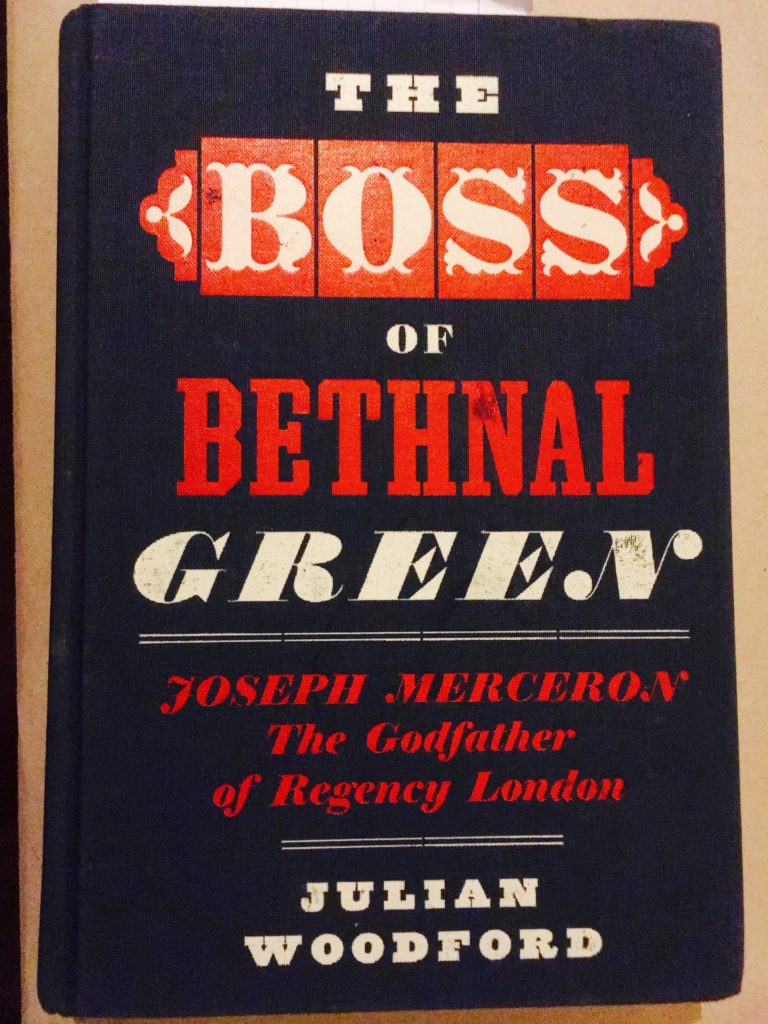 It's a story of a political psychopath who won successive elections by persuading the electorate to vote against their interests. That's "persuade" in a Tony Soprano kind of way. Julian Woodford rightly refers to Joseph Merceron as "the godfather of Regency London" in his highly entertaining biography of this 18th Century political gangster.  It's been especially fun to read during the final week of a General Election campaign.
Merceron's family had fled France after 1685 as Huguenot refugees, settling in Bethnal Green just outside the City of London. That's where he consolidated his property portfolio and his political base.
Despite various court convictions and a spell in prison, a tablet was erected in St Matthew's Church by his son Henry in his father's memory after his death in 1839. This tablet stated that Merceron Snr., having been born in the parish, had "lived to an honoured old age." He also left a pile of cash, which may have eased the speedy passage of this tosh onto the wall of the church.
Do we have a dangerous weakness for this kind of showbiz rogue, even when we know they are lying through their teeth and causing untold misery and chaos, even where they appear to be motivated primarily by egotism and greed?
St Matthew's Church was also where the Kray twins' funerals took place. I was a curate in the parish where Ronnie was buried in 1995 and I remember the ghastly glamour his funeral attracted as the cortège snaked its way up through the East End to Chingford Mount. It was almost a national holiday.
Actually, it was Joshua King, the Rector of St Matthew's church, who temporarily brought Merceron low. The two of them had battled for years for control of the vestry, the unit of local government that oversaw everything from licensing to the management of the Poor Law, right up until the Whig Reforms of the 1830s. Yet in the end even Rev King was bought off by the prospect of a pleasing clergy pension.
What's clear from this careful account of Merceron's career in Bethnal Green is that corruption isn't what happens when you look the other way. It's actually happening in plain sight, under our very noses, right here, right now. We only chose not to name it.
I swung by St Matthew's Bethnal Green this week and found the Merceron plot in the churchyard, one of only two graves to escape the Blitz. It was dark but when I looked up I could just see the lovely blinking towers of the City of London through the trees. Persuasive indeed.