To Romania with Van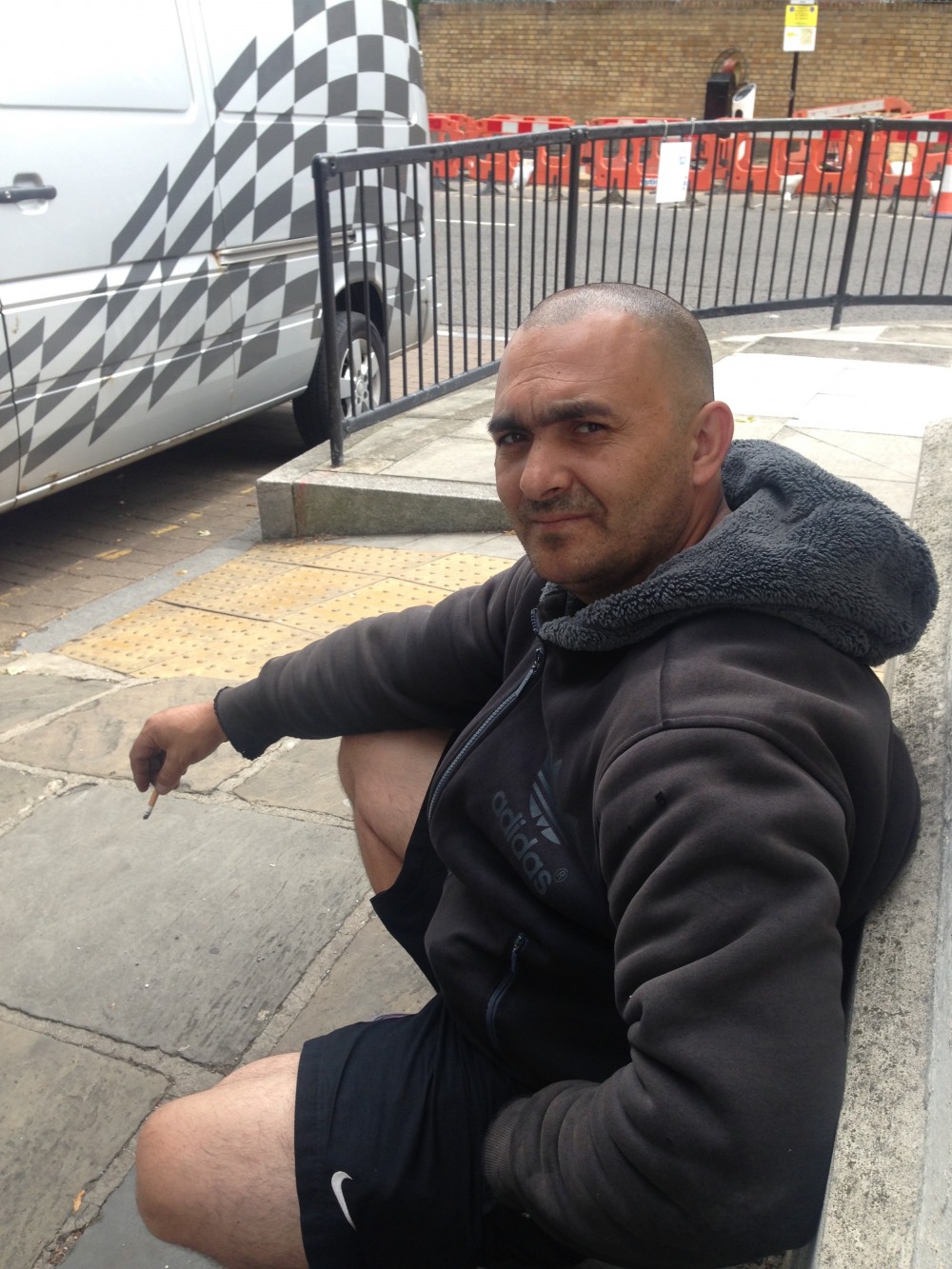 This is Vishinel. He is a Romanian man in his late 30s who has been coming (and going) to the UK for 15 years. He says he's been looking for a better life.
He has appeared at the vicarage door every few months asking for work. Once, a few years ago, I paid him to clear the crypt of rubbish. I then regretted it when he told me I needed to pay him to paint it too. I had no intention of paying him to paint the crypt and told him so but he appeared every few months making me the same offer.
I would ask him why he's here and not in Romania with his family. He would tell me that there was no work in Romania. But now he tells me that there is no work in England either and that there is also "here now more nuisance, more hate". He says he has decided to go home to Romania.
He tells me he comes from a small village near a small town called Cluj-Napoca and he's bought a van and he's going to drive it across Europe and then sell it when he gets home. He thinks he can make £600 on the deal. But first he's got to fix the fuel pump. He shows me the grease dripping onto the road beneath the bonnet and I am inclined to agree.
He first arrived in England under a freight train in 2000, with a pound in his pocket. The train was importing popcorn from Paris, he says, and ended up at Wembley. He used his belt to strap himself under the train and avoid the French police on their mopeds and the English police with their dogs and their gas. Because he was under the train he could smoke and then cover himself with his jacket when they came round with the gas: "they used the gas to make you cough and then they knew you were inside. But I wasn't inside. I was underneath." It seems there are advantages in travelling beneath the freight train.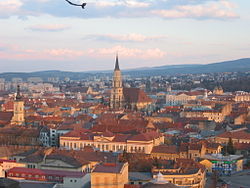 He presented himself to the police when he arrived in 2000 and claimed asylum. They put him in a house in Tottenham and gave him a voucher for £20 for food. It was bollocks, he says, how could he survive on £20? I said he was lucky to get anything. He says that people here are lazy and don't want to work for money, they just want benefits. He asks me again whether he wants me to paint the crypt. I tell him to sort out his fuel pump first.
So Vishinel is heading home to Romania with his second-hand van and leaky engine. He says he will stay the night in a garage in Tilbury where he can sleep in the van and have a bit of a shower in the morning and then drive on to Dover and then cross to Belgium and then drive to the Netherlands and into Germany and down the motorway to Austria and into Hungary. He says it's 250 km on the motorway in Hungary and he won't stop once because he doesn't trust those Hungarians.
And then he'll come to a junction. On the left side there is the road to Ukraine. On the right side is the road to Romania. He'll turn right for Romania. From the border he'll have to travel another 220 km to Cluj-Napoca. The journey he says is 2600 km and it'll take two days.
"You'll be lucky to get out of the UK in two days with the backup along the road to Dover," I say.
"That's fucking bollocks," he says, "people have got jobs to do. People want to go to holiday."
I wish Vishinel well. Later that afternoon I go through the crypt into the church.  I think it could use a lick of paint.