Monica Stewart – the call of the midwife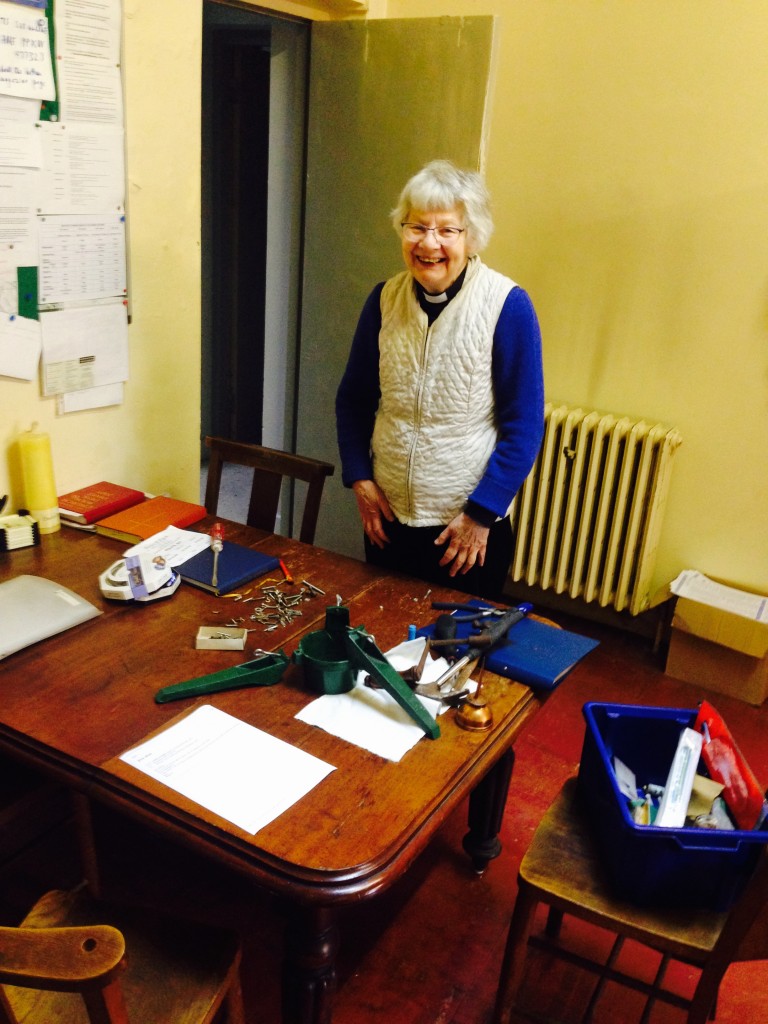 You may not know Monica Stewart but it's entirely possible that if you were born in or around London's Paddington between about 1958 and 1965 she was there when you made your big entrance.
Looking back she's slightly amazed at her own work rate, though she's not one to steal your thunder, or indeed your mother's:
"People say doctors and midwives deliver the babies. Not at all. It's the mothers that do the delivering, we're just there to help and particularly to ensure safety. Safety in midwifery is paramount."
We did a quick calculation on the back of a pewslip. If she had "delivered" 10 babies a week for about 45 weeks a year, that would be between 400 and 500 babies a year. Over the course of 7 years that could be up to 3500 babies. That's a whole lot of baby.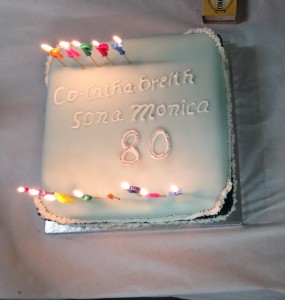 Anyway, it's exactly 80 years since she made her own big splash. Born at home in Dundee on 28 July 1935 where her father was a GP (and her mother was a nurse), she grew up with her younger brother Nigel and went to the High School of Dundee.
She would watch the sick and the lame come and go from the family home that doubled up as her father's surgery. Sometimes it was her job to show the patients through to the waiting room. Is this where she discovered her calling to the pastoral ministry?
Or did she first "hear the call" when she was poorly herself and in hospital for an extended stay aged 6 or 7? This was before penicillin – or at least it only existed in small quantities, which were sent to the Forces – and her recovery was slow. Alongside the boredom she remembers being taught to sing by one of the other patients on the ward, an older woman; it was someone she couldn't see – her bed was round the corner – but she could hear her and loved joining in the song.
Or was it as the "patrol leader" for the local Girlguide group? She remembers this fondly, pitching tents, making fires, checking off the "good turns" and "being prepared".  Monica Stewart is always prepared.
Anyway, in 1969, three months before the long-serving Fr Dachtler died, she arrived at St Thomas' Church. She had moved into a flat in the parish and decided to pitch up at the parish church. And although, over the years, she's been dispatched to help in other parishes and has taught on training courses in the Stepney Area and has served on pastoral committees and, indeed, continues to work as a bereavement councillor in Hackney, it is here, at St Thomas', that her ministry emerged: as churchwarden and PCC secretary, as a licensed Reader, then as Deacon and three years ago as Priest.
And here she still is, helping us be prepared, making new fires and continuing to bring us to birth as children of God.