Fire and Brimstone in the Scottish Highlands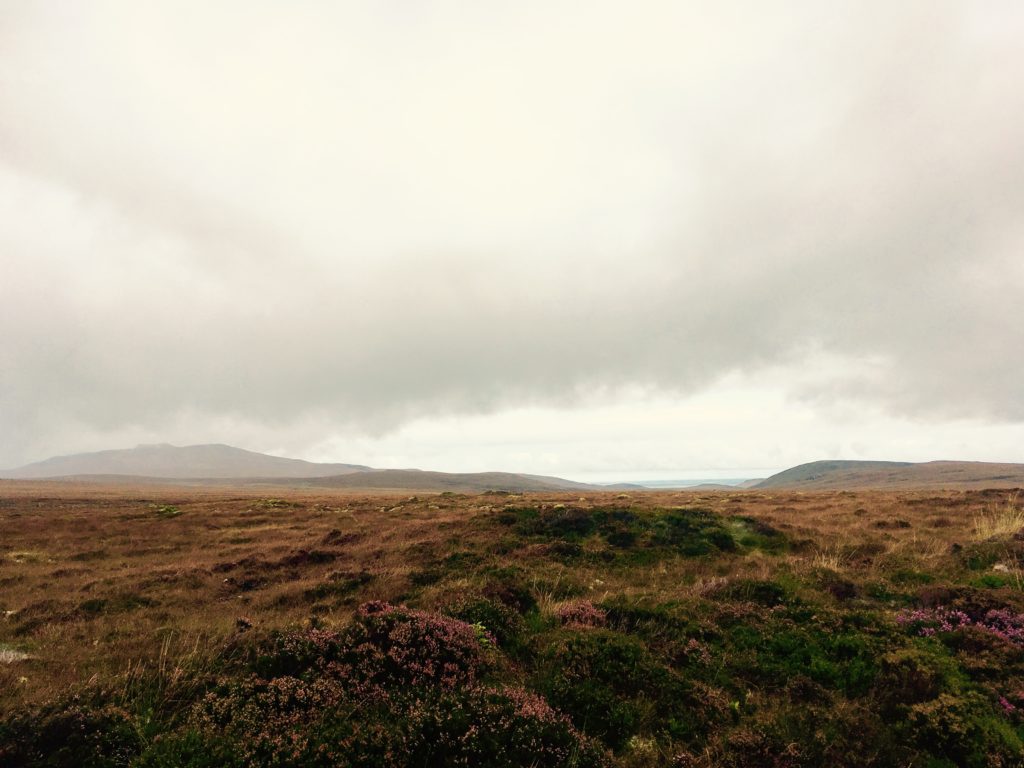 In late autumn, before we brought in our geraniums for the winter, my wife and I took the night train to the Scottish Highlands from Euston Station.
Kristin took her paints and I packed a copy of the collected sermons of my great grandfather, a Scottish Free Church Minister from Dornoch, our destination.
But just before we boarded our train, I had second thoughts. Did I really want to spend our road trip reading late nineteenth century Fire and Brimstone theology? So I popped into W H Smith and bought myself a copy of David Wallace-Wells' book The Uninhabitable Earth just before the train pulled out.
Out of the frying pan into the fire. I should have taken a hint from the chapter titles: "heat death" "dying oceans", "unbreathable air". This book anticipates a contemporary equivalent of the ten plagues visited on Pharaoh. I'm sure my Scottish Free Church forebears would have been entirely content with its tone of apocalyptic dread.
We hired a car at Inverness and headed towards the Western Isles, turning north when we hit the ocean. We followed our noses clockwise around the top of the country, hugging the coast – Ullapool, Lochinver, Durness, Thurso, Duncansby Stacks – passing through some of the most isolated bits of the British Isles.
As Kristin painted the colours of the autumn landscape I began to read my new book. Looking out across the Flow Country in Caithness, Wallace-Wells' fiercely dystopian message became urgent and compelling, providing a startling commentary on the book of nature that lay open before us;
"Trees may simply turn brown" he writes "and so we will look differently at entire schools of painting devoted to best capturing the oranges and reds we can no longer see ourselves out the windows of our cars as we drive along our highways"
In the Scottish Highlands it is possible to feel the grief and poignancy of our climate predicament and recognise the need to act now. But back in suburban London, surrounded by our potted plants and the distractions of an election campaign, it's harder to know what to do.
Who will be our Moses?
In the meantime my wife has turned her sketches into an exhibition of "home altars" as she works out her own way of drawing continued inspiration from the Scottish heathlands.
The exhibition, a collaboration with Worm London, is at the Haberdashery Cafe in Stoke Newington and continues until the beginning of December.