Crossroads #palmsunday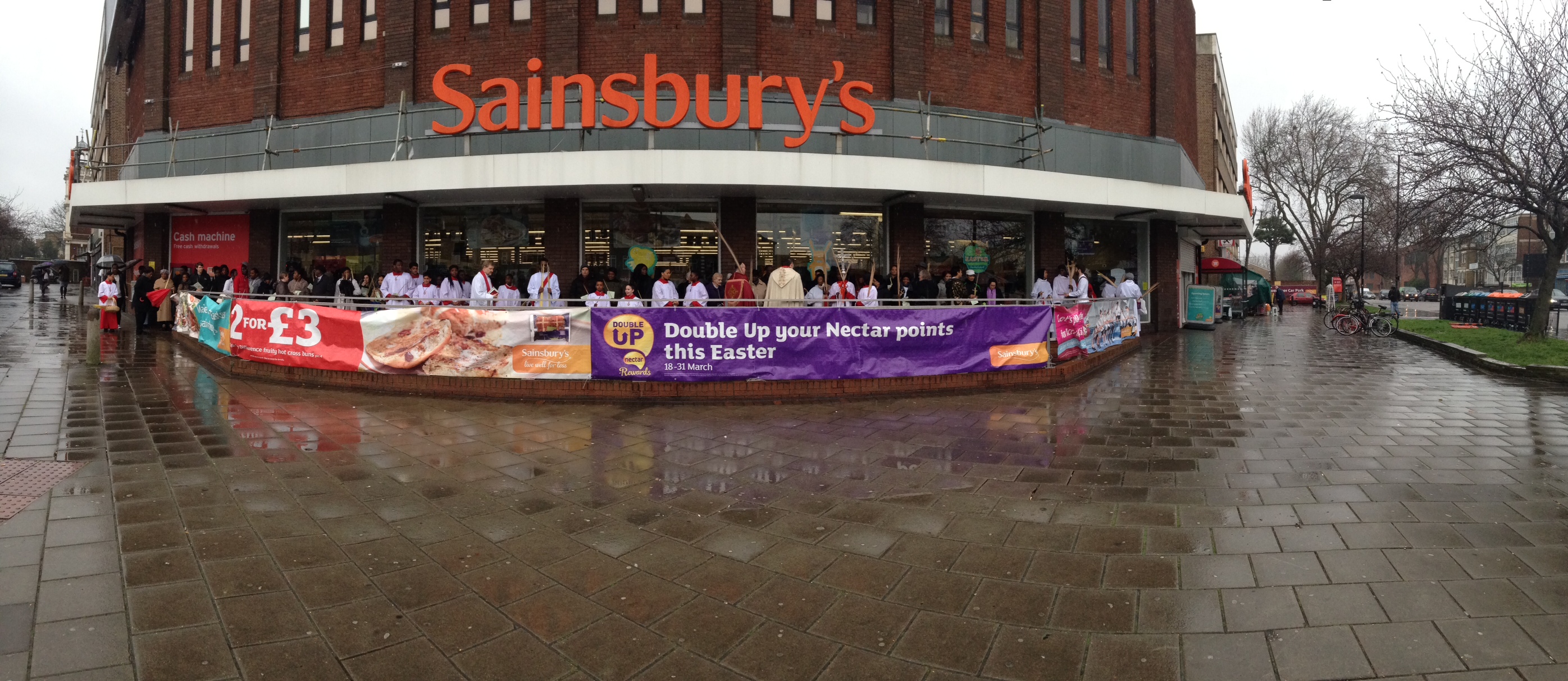 Holy water felt a bit unnecessary this Palm Sunday.  We took refuge from the rain beneath Sainsbury's canopy where we listened to the story of  Jesus' triumphant entry into Jerusalem and double checked the latest Easter offer from the supermarket against our nectar points.
Our own numbers were small, possibly because of the weather, possibly because of the clock change. Or possibly because the old are too lame and the young are too idle?
A few ultra Orthodox Charedi were surfacing from their sabbath rest. A small girl looked back and pulled gently against her mother's wary stride. We held our palm crosses up to be blessed as a job lot. Despite our best attempts at public witness we were largely ignored by Sunday morning on Stamford Hill. The junction was busy with indifferent traffic.
But that's the way it is. That's the crossroads we have to bear.