Armistice Day In Abney Park Cemetery
from the desk of the Hackney Preacher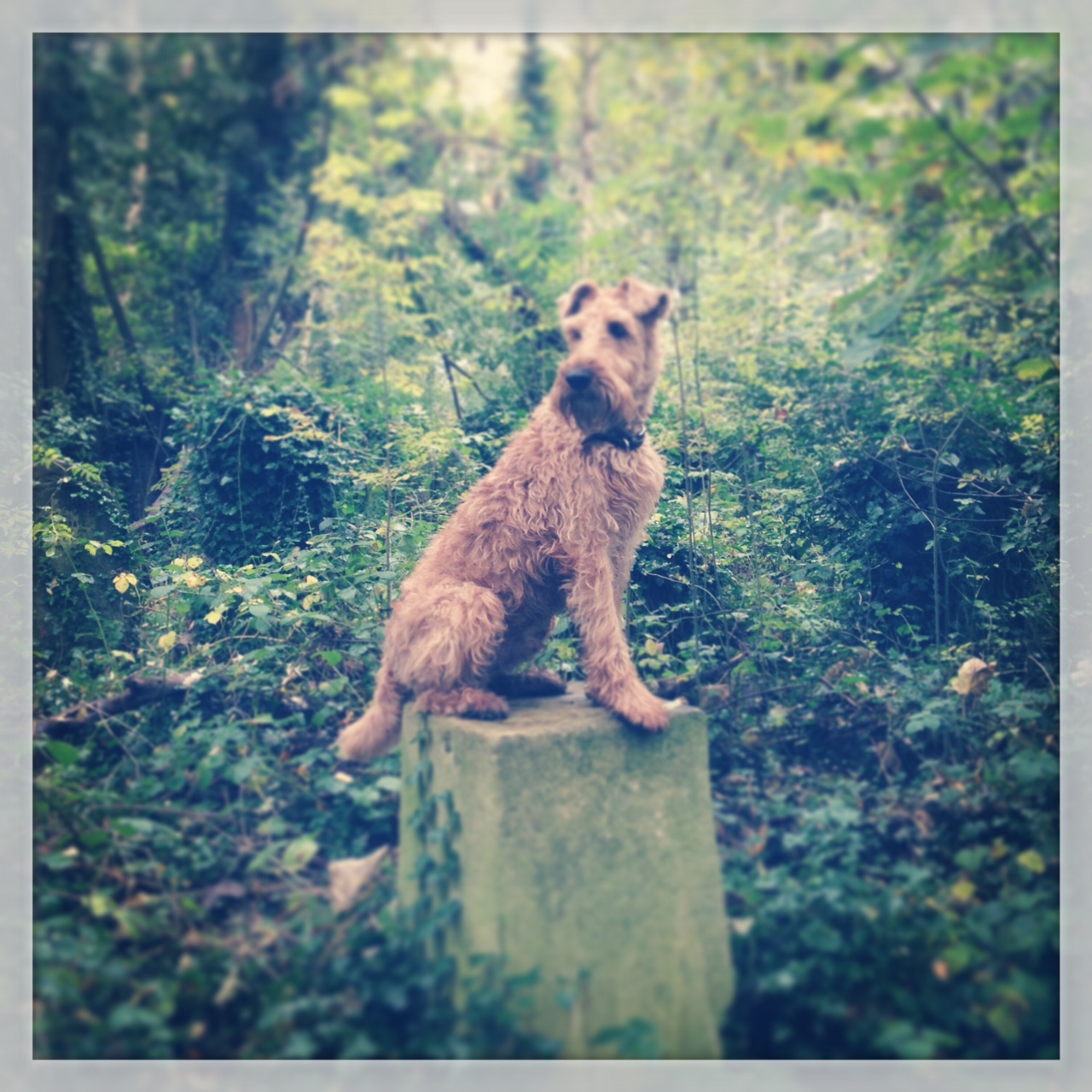 Grief needs ritual acts of public commemoration where our painful memories are shared and remembered, where we stand together.  You also need to go for a walk on your own through the cemetery with your dog and your stick.
On Remembrance Sunday, on a brilliant blue November morning, I lead the faithful in prayer and spiritual song with a righteous Word to boot –  augmented by two minutes of silence, a sounding trumpet and the laying of a poppy wreath.
Then on a drizzly Monday morning, Armistice Day itself, Guv and I keep our counsel on the stroke of eleven on our way through Abney Park.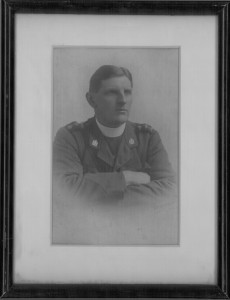 My grandfather had been an army chaplain in the First World War and had written back to his parishioners in Stoke on Advent Sunday 1918 from the 73rd General Hospital in France, a few weeks after the end of the war:   "Victory at last, but words fail me when I try to think what it means. At present, I cannot think of the Victory without recollecting the cost, and my mind rushes back to all the good friend I know and are no more, and I am weighed down with the consciousness of the great responsibility which lies upon those who remain. I feel that I want to get right away 'into the wilderness' and humbly think out the lessons and experiences of the past four years."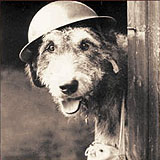 Guvnor himself was born on this day, exactly ten years ago, one of a litter of eleven, an armistice puppy. And his pedigree is also battle wearied. His fore-dogs had form as trench companions and combat messengers in the Great War. This is how Lt Col Edwin Hautenville Richardson, Commandment of the British War Dog School, which he set up in 1917 to train dogs to act as sentries near the front line, describes them:
"Many a soldier is alive today through the effort of one of these very terriers. My opinion of this breed is indeed a high one. They are sensitive and spirited dogs of fine metal, and those of us who respect and admire such finer qualities of mind will find them amply reflected in these terriers."
It's a day that stirs the muddy waters of the soul. But then, back at home at the vicarage in the evening, we let our hair down and enjoy a hand of cards, a glass of Guinness and a plate of birthday Irish stew.