Archbishop Justin, Warmonger
An article from the Observer, month of July, day the 25th.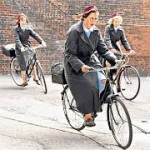 When I put myself forward for ordination within the Church of England (about 25 years ago), the bishop naturally asked me why I was interested in this form of public ministry. I told him it was the travel opportunities. It wasn't the correct answer. He promptly sent me off to the East End of London to get some parish experience and to "test my vocation". Next time the subject came up, I made sure I mentioned Jesus.
But one of the things about the Church of England, sometimes conceded by those who complain about its top brass in parliament lording it over the rest of us, is that it is an institution that has genuine reach. It has a branch in every high street and a loyal customer base to boot. You go places with a C of E posting. Literally.
During my probationary year in the late 1980s, I quickly found myself rooted in a Christian community just outside the City of London, trying to make sense of the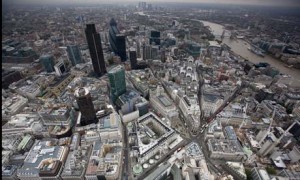 deregulation of the financial markets from the perspective of a poor bit of Whitechapel. And faster than you can say "credit-default swaps", that year turned into a couple of dozen and I am now the vicar of a backstreet parish in Hackney. I'm still wondering what on earth is going on over there in the Square Mile.
It is this reach and this concern about aspects of the financial services that archbishop Welby is invoking in his war on Wonga. He's said he wants to compete payday lenders out of existence, in part by encouraging churches to accommodate credit unions on their property. It's not a stupid strategy, but to marshal his troops successfully he will need to overcome some areas of resistance. The Church of England is going to have to understand itself in a new way.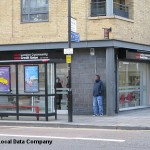 First of all, here's why it's a good idea. Churches have space. At mine, we have a hall, a garden, an undercroft, a narthex and a nave. We already accommodate a nursery, a martial arts club and a healthy eating programme with the SH Barnett social enterprise. We've run living wage jobs clubs (with a Muslim community centre) and we are about to open a food bank station (with a Nigerian pentecostal fellowship). Why not also a branch of the London Community Credit Union?
The Church of England also has resources. I don't just mean assets to invest, although it has some of those too, about £5.5bn. More importantly, it is an organisation that is rich in human capital or, as we used to call them, people. Of course, these people in turn have their own money to invest, some of which they already put into running the church and its mission.
In my congregation, we have an independent financial adviser, with a particular interest in teaching schoolchildren about personal budgets, as well as a grandmother who has had to pay off her granddaughter's payday loan (£3,150) after it "rolled over" and spiralled out of control. We have a Jamaican woman who, in Hornsey in 1966, helped to set up the first credit union in the UK, as well as individuals and families struggling to absorb the bedroom tax and the new council tax burden on those who are receiving benefits. In other words, even in our small gathering of the faithful, we have a combination of some professional capacity alongside direct experiences of need and struggle as well as a tradition of investing in ourselves. It's a powerful confection, particularly when organised. And it's a pattern repeated all over the country.
But maybe most important of all, we have a mandate to talk about the problem of debt addiction and to locate ourselves in the context of a bigger story, which we call theology. Catholic social teaching is key here, with its clear orientation around the principles of subsidiarity, solidarity and the common good.
A few months ago, David Barclay, an organiser with London Citizens (of which we are a member), came to lead a "money talk" after church one Sunday. It was like an old school revival meeting as we heard successive testimony about financial enslavement as well as the murmured promise of deliverance from debt. In the heated conventicle of my front room, the longed-for hope of being able to "save" took on a meaning not normally advanced by the banking community.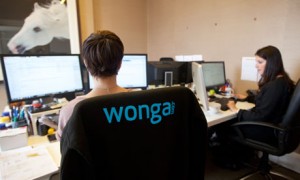 These "money talks" led to a Just Money campaign that is seeking a cap on the levels of interest that payday loan companies are able to charge. Although these companies claim that they fill a gap in the market for short-term lending, the Office of Fair Trading calculates that 28% of loans are refinanced at least once, providing more than half of their overall revenue. In other words, the payday loan business model is based on the expectation that borrowers will default because they can't pay back the principal on time and in full. This is usury in practice.
So the church has resources: it has buildings, it has money, it has people and it has a story. But does it have the nerve? This is where it gets tricky.
As soon as it puts its money where its archbishop's mouth is, it will get shot down. It will be pointed out that – aha – the church is benefiting from the very organisation that it is seeking to put out of business. At this point, our fear of looking foolish will paralyse us, our fear of becoming partisan will shame us and our fear of making powerful people a bit cross will silence us.
This is when we need to read our Bible and remind ourselves that the Hebrew word for usury is "nashek", which means "snakebite". The poison of excessive interest has already entered deep into the body politic and indeed, like that of a snake, it is already paralysing us. It is a systemic problem in which we are all already implicated. Payday loansare only the tip of the iceberg.
But if we are going to make some enemies, or, rather, uncover the old enemy in new places, we will need also to deepen friendships. We will need to go on this journey with other faiths, certainly, and also with those secular traditions of civic association that protect the dignity of the human being. The Church of England is going to have to find itself as an anchor institution within civil society rather than an arm of the state.
Stalin asked sarcastically of the power of the Vatican: "How many legions has the pope?" I wonder whether the payday loan bosses are asking the same question of the power of the Church of England: "How many parishes has the archbishop?" They should be. And so should we.