on the clapton commons map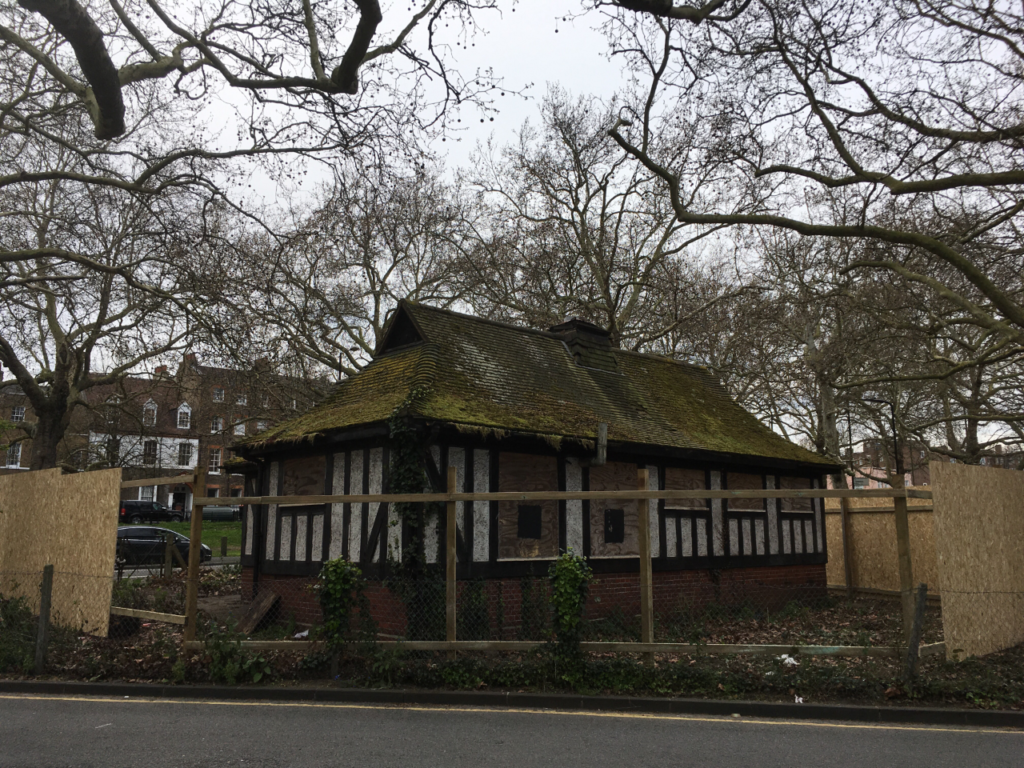 This week High Vis jackets started appearing on Clapton Common as the hoardings went up around the long abandoned toilet block.
This will now be hidden behind timber for six months and reappear at the end of the summer as, well, Liberty Hall.
Meanwhile over in the Common Room our own "community builder" Marcus Duran donned his Carhartt workwear and pitched up around our new "community map" with designer Nick Bell and other active Clapton Commoners.
This map is to help us imagine a new future together, to identify those assets – people, places, projects – we already know but may ignore because, like our long suffering toilet block, they have been overlooked.
Typically political action is driven by what we lack. But here in Hackney we're starting from another place – a place of give and take, of being in it together, of get up and go: an old idea of the Commons.
It's an act of faith in a borough that sits pretty high up every index of deprivation. But we also know that we're rich in imagination and in kick-ass initiative. And we have neighbours who actually know what's going on in their neighbourhood.