Aldgate memories of 7/7 – ten years on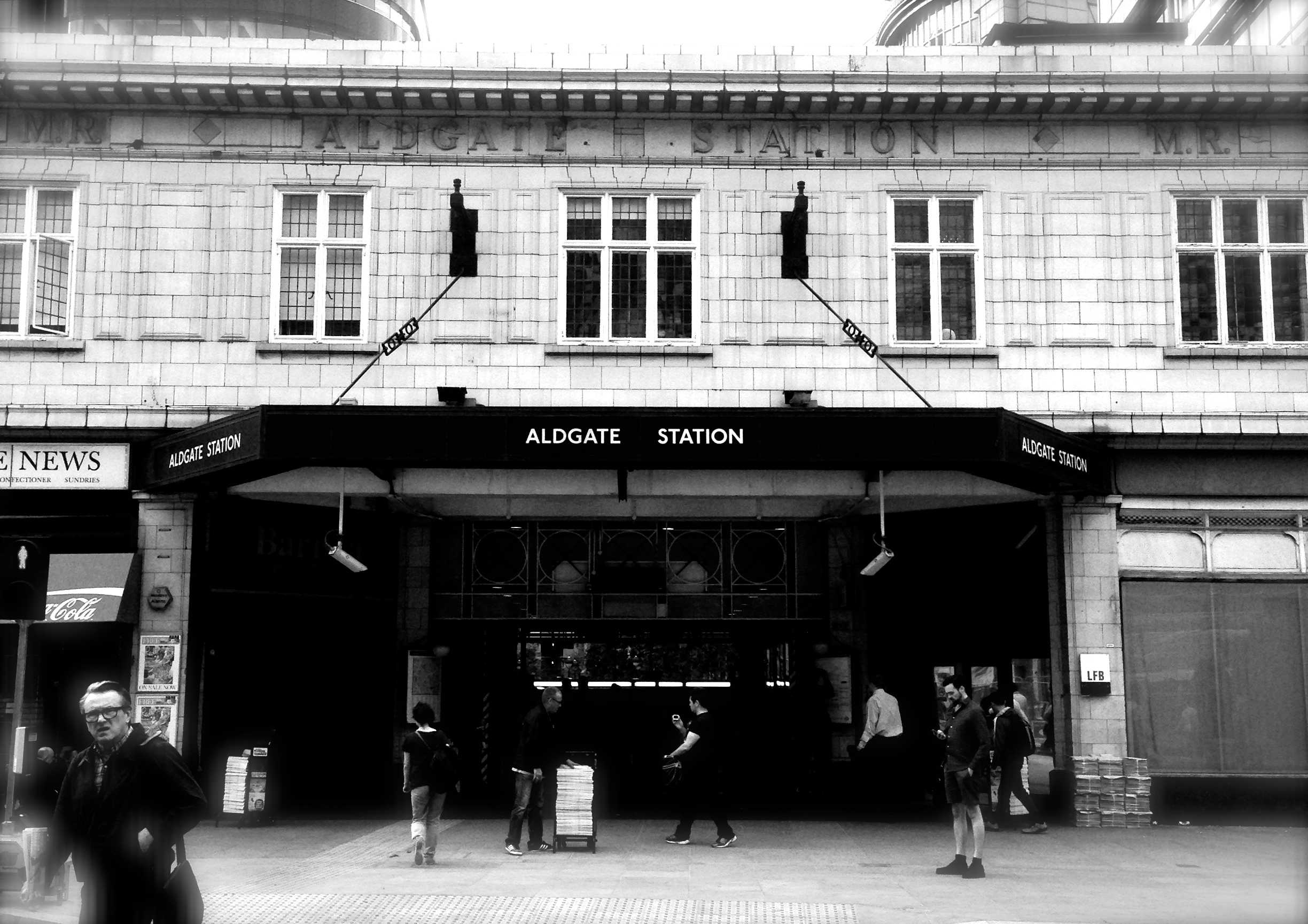 On 7 July 2005 at 8:49 three bombs were detonated on London Underground within 50 seconds of one another. The first one exploded on a train travelling eastbound between Liverpool Street and Aldgate Tube Station. At the time of the explosion the third car, where the bomb went off, was approximately 100 yards along the tunnel from Liverpool Street. The bomber was Shehzad Tanweer, a 22 year old from Leeds who lived with his parents and worked in a fish and chip shop. 7 people, not including Tanweer, died in the explosion.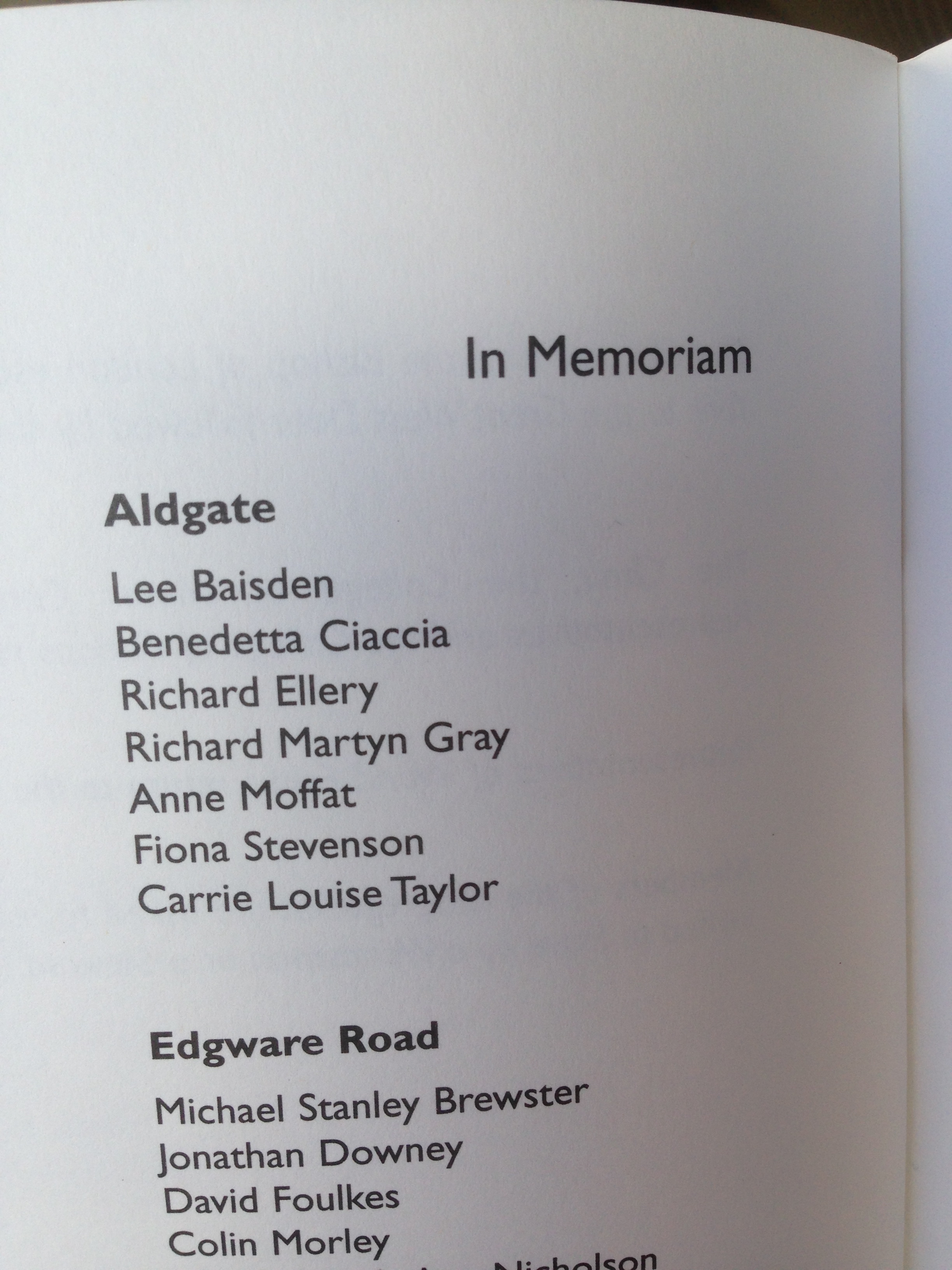 Here are the memories of three people from Portsoken Ward who were living or working in the Aldgate area at the time.
Sean works for London Underground and lives in Guinness Court on Mansell Street: "I had the radio on at home, LBC it was, and they said a sub-station had blown up. To start with our people thought that a substation had blown up and, to be honest, that would have been a reasonable assumption. The next thing I heard though were fire engines and police cars going up Mansell Street and I thought to myself, this is more than a substation! Then helicopters and what have you and I realised there was something serious going on. I was on 'lates' that week so I was able to go over and they said they wouldn't allow me in even though I was staff. There was disbelief in the Underground service. That was the first time anything like that had happened. I know some staff who were injured and who had to be given trauma support and what have you. After 7/7 they kicked it up a level with trauma support and now there is a very good level of trauma support for any incidents, were it all to happen again."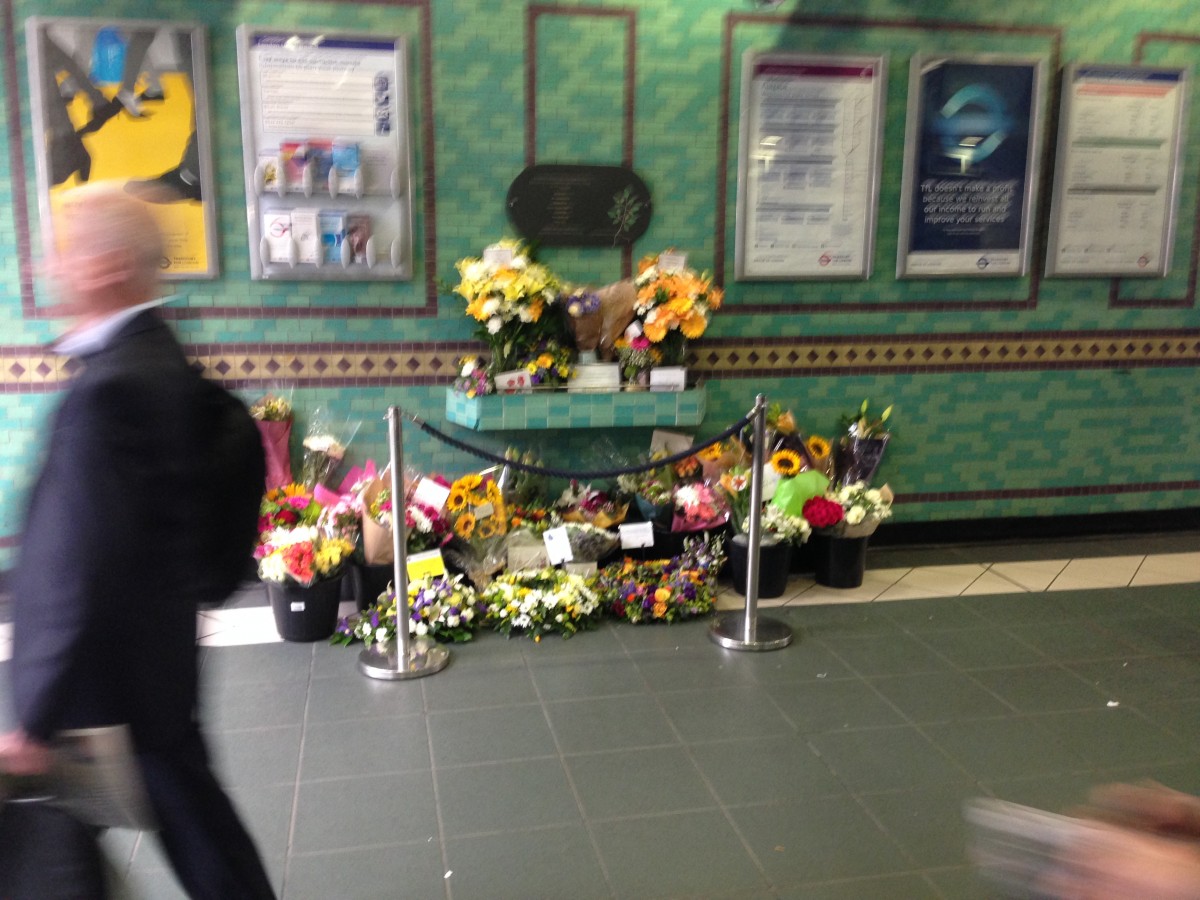 Paul works in Reinsurance in the St Botolph Building: "I was working in Latham House at the time, that's the red building that they are demolishing overlooking Aldgate bus depot. I remember that my wife had tried to persuade me to take the tube into work that day  – because I had a cold and normally I ride my bicycle. Had I listened to my wife and come in by tube that day I may well have been in the tube that was blown up in Aldgate. I normally arrive at about quarter to nine. Quite quickly that morning we became aware that there was something going on – we started hearing rumours that there was a power outage in London but the power was still on at the office, so we thought it couldn't be that. Then we saw the emergency services arriving outside the tube station and we saw the casualties coming out at a rate of knots. They  were using the bus garage as an initial clearing area whilst we were all kept in the offices for the rest of the morning. I think they were worried that there were going to be other explosions. Then we were allowed out at lunchtime and we took a strategic decision to relocate to a pub for the afternoon. I knew people who were killed in 9/11 and coming so soon after that it was pretty raw."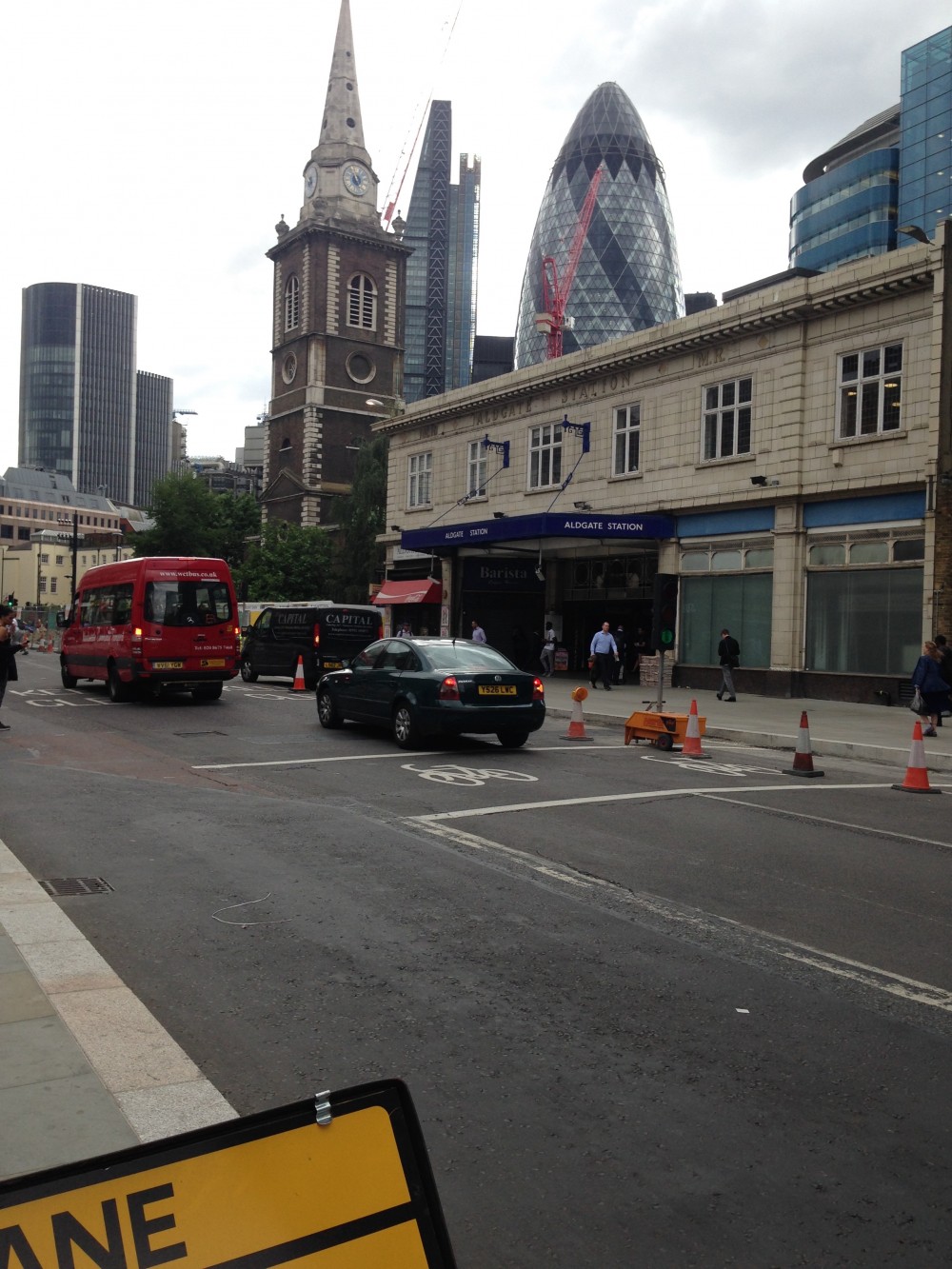 Jane lives on the Middlesex Street Housing Estate and was a student near Tavistock Square at the time: "I'd just finished a degree as a mature student at London University and I had some books to take back to the library and my building was not far from Tavistock Square. But we were having a party in the evening at my college and so I had the choice of going down to Aldgate to get on the tube in the morning and then and going straight to the party. Should I go to the library and come home in the afternoon or wait till the end of the day?  I made the choice to go home later in the day and then drop the books off before the party. It was after this meeting that things developed in the morning and everything was cancelled in the university. So I'm glad I made the choice not to take the books in the morning. I may not have survived the trip."